Racerpig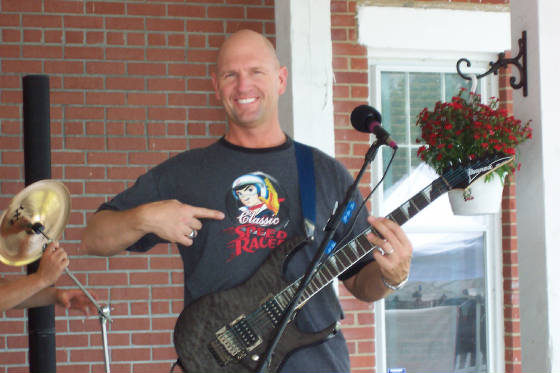 Joe- Singer, songwriter, and guitars. Plays a couple of instruments, rides and racesbicycles (one at a time), active hockey player when not in the desert, disc golfer and likes long walks off short piers.
Mike - Bass player, vocals,

and accoustic guitar. Plays well with others,

would like his rainbow back (you know who you are)

and loves to give the dog a caramel.
Chris - Plays mad drums. Loves Dave Matthews and will never turn down a MoonPie, just ask him. Can you count how many cymbals he has?